New college basketball rules are coming for a short time.
Earlier this week, it was announced that the Postseason NIT Basketball Tournament will be featuring experimental rules this year.
Experimental rules to be used at NIT
This is not the first time that the NIT has done this. In 3 of the past 4 seasons, the NIT has experimented with adjusting some of the game rules. The idea is to provide the NCAA Rules Committee with both data and feedback to help them determine future permanent rule changes.
The experimental college basketball rules that will be used are:
The three-point line will be extended by approximately 1 foot 8 inches to the same distance used by FIBA for international competition (22 feet 1.75 inches).
The free throw lane will be widened from 12 feet to 16 feet, consistent with the width used by the NBA.
The games will be divided into four 10-minute quarters as opposed to two 20-minute halves. Teams will shoot two free throws beginning with the fifth foul of each quarter.
The shot clock will reset to 20 seconds after an offensive rebound instead of the full 30 seconds.
Back in December, I wrote a series of posts in which I shared ideas on changes I would make to college basketball. The third post mainly addressed game rules. In one-way or another, I addressed some of the rules that these NIT experimental rules are looking at.
Cleaning Up College Basketball: If I Ruled College Basketball…Part #3 by Chris Filios
I believe that these are great changes and that there will be a positive response from them during and after the NIT Tournament. I think it would a fantastic move by the NCAA if they were permanently changed. I understand that people are adverse to change, especially when college basketball games already produce a good product. However, I think these moves help the game by closer unifying the rules at all levels. Will there be adjustments necessary by coaches and players? Sure. But changes have been made before without catastrophe. These rules will better what already is a beautiful game.
Bonus:  Click on the image of Dwyane Wade below to download the Tom Crean skill development playbook that helped him at Marquette University to train for the NBA!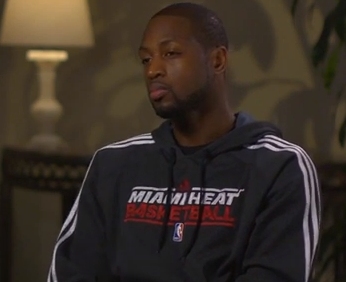 The next step to unifying rules of all levels is to call on the NFHS to mandate that all states have a shot clock. There have been many arguments by people as to why not every state has shot clock rules, but none of them make any sense to me (or many other people). As someone who played in one of the first states to have a shot clock in high school, yet play games in states that did not, they are two very different games.
Here is a good article from a few years ago that lays out the situation and differing arguments.
Shot Clock in High School Basketball – the Debate Continues
At the end of the day, I just believe that the game will be better off if we can get the college basketball rules as close as possible at each level of the game.